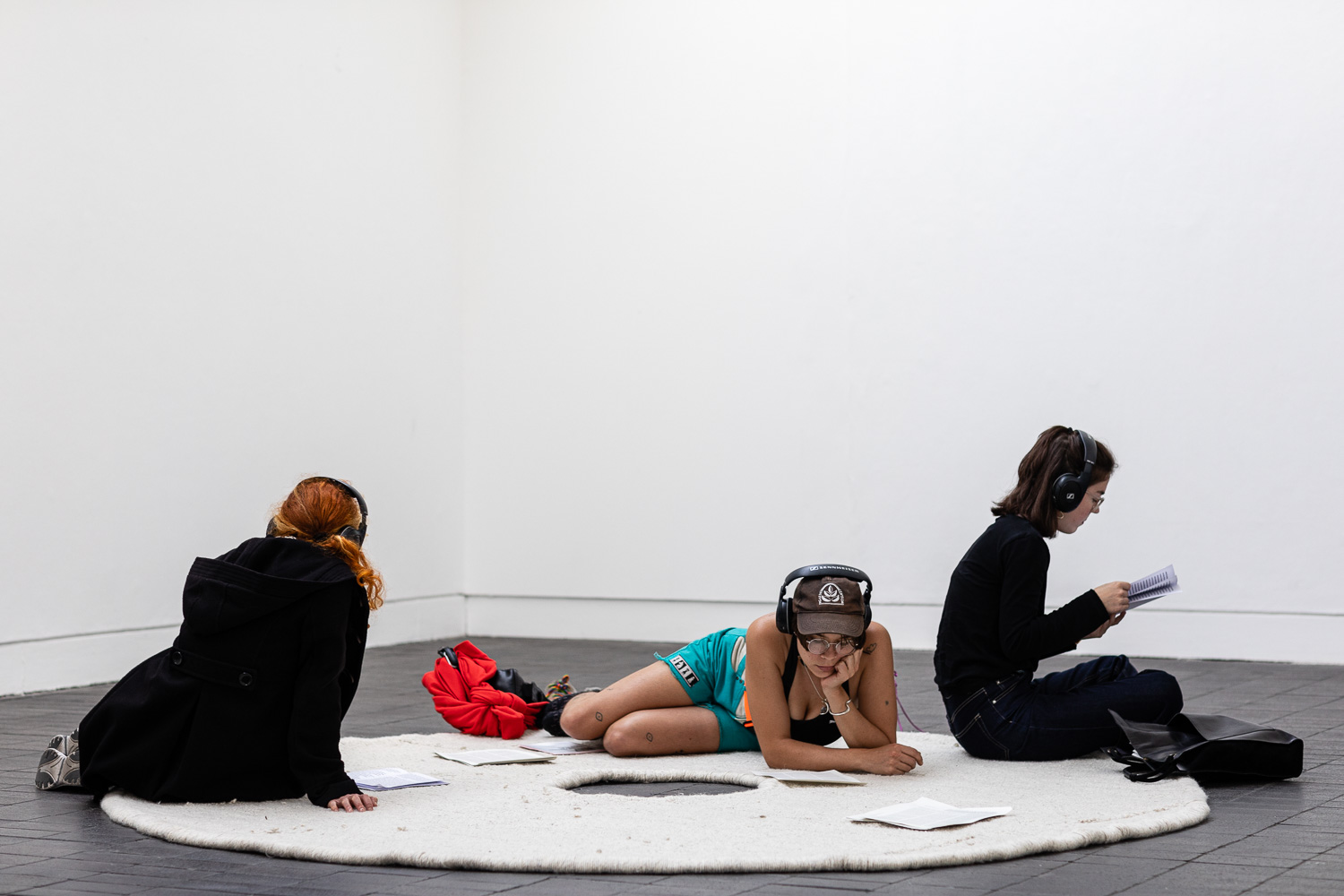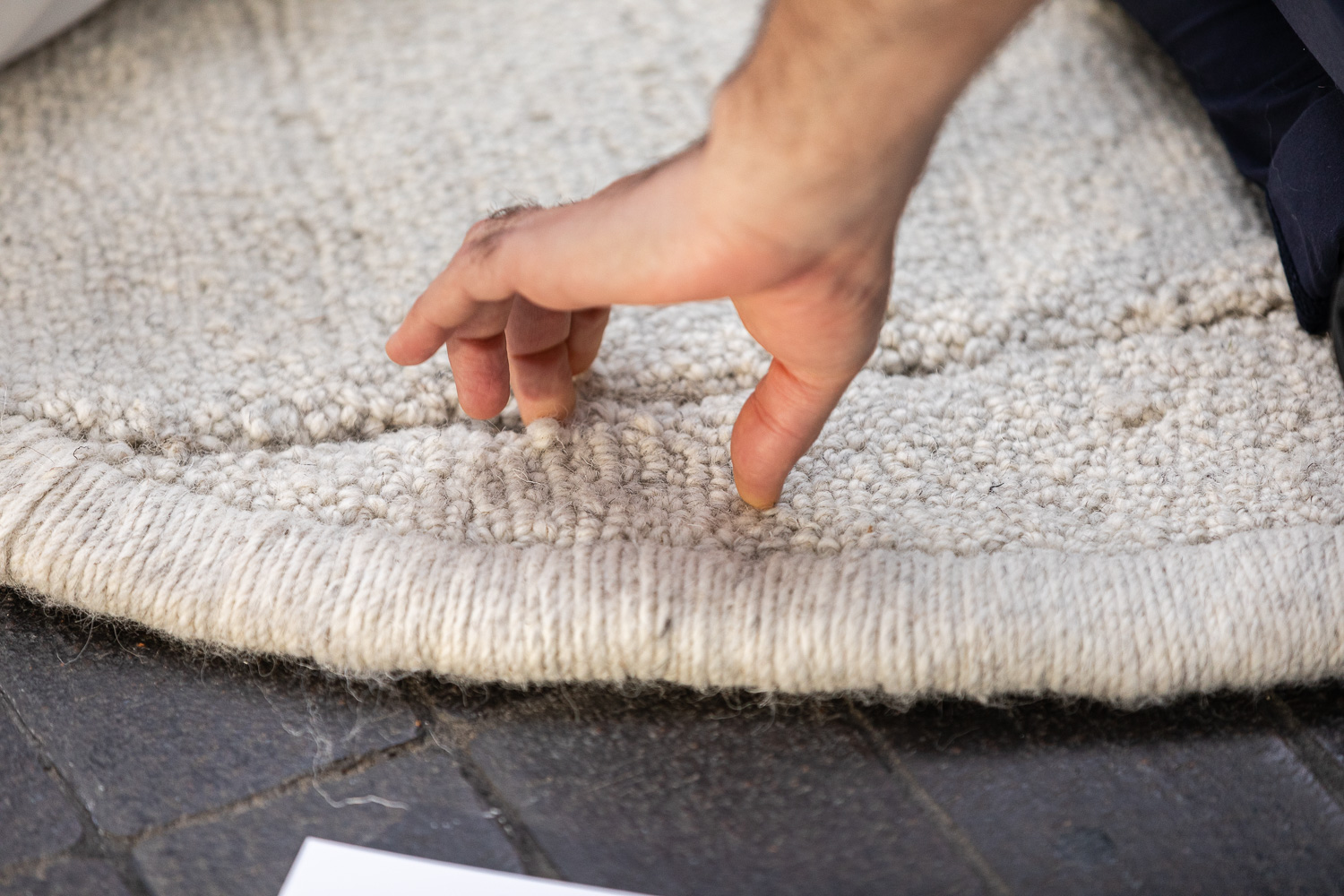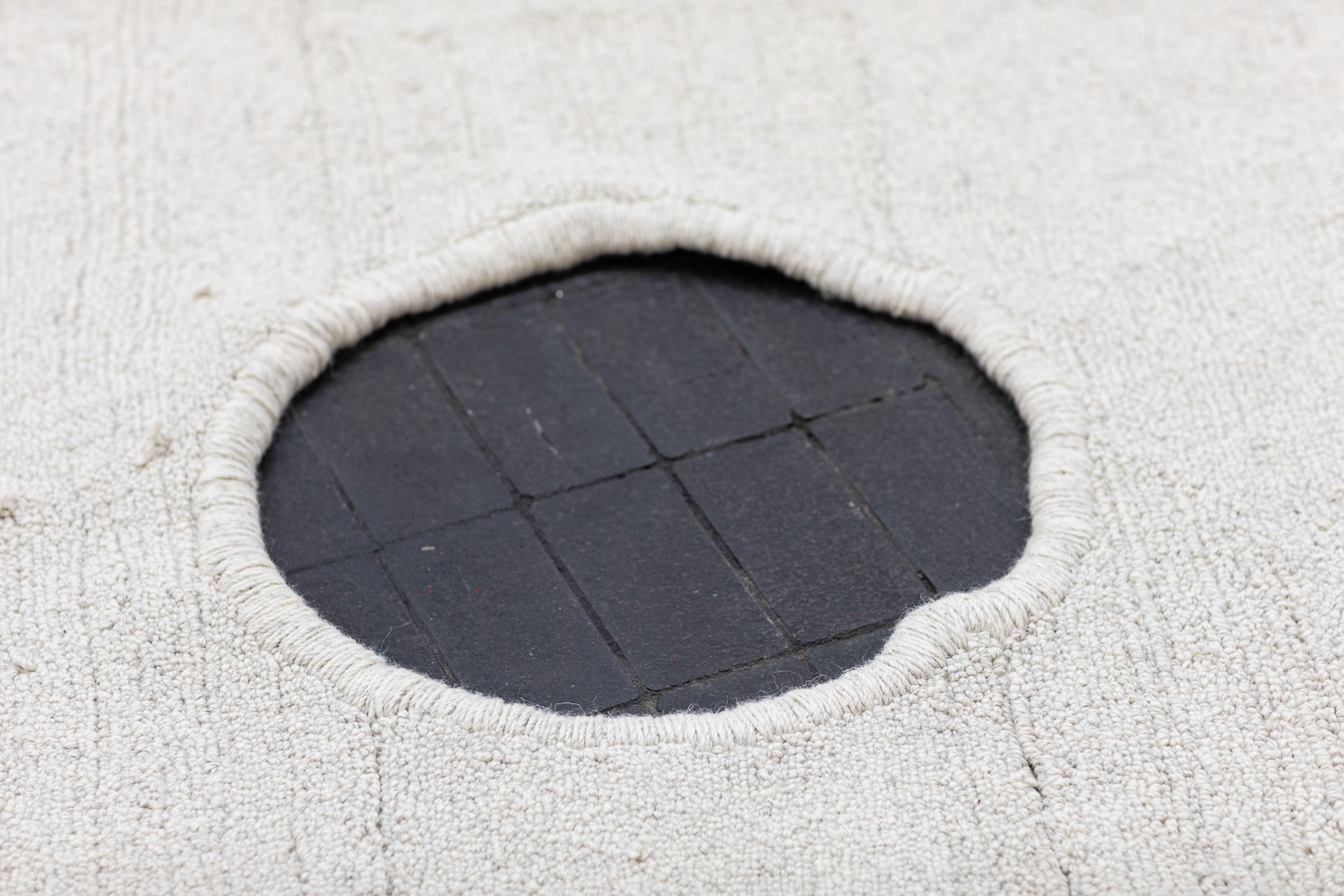 Curated by Sean Elder for the Jerwood Staging Series, Jerwood Artspace, London, 2019.


This event included a film programme comprising 'Desires Will Leave The House And Take To The Streets' (1998) which depicts a community's struggle against the privatisation of public space while capturing their desires and collective visions for a new park in St Pauli, Hamburg. As well as films from the London Community Video Archive.

Buffer, a hand tufted rug was commissioned to accompany the programme. This gesture strove to depict and support moments of communal imagination, action, rest and thought. It was available to use during the event and hosted a group reading of 'Reprint: Notes on Friendship', Celine Condorelli.


Photo credit: Hydar Dewachi
Common Positions
hand tufted yarn, tufting cloth, rug backing glue